DraftKings mainly focuses on American football, but they also offer NASCAR, golf, hockey, and other sports. A 'regular Joe' sitting on his sofa, playing his fantasy football team on DraftKings, and winning big is the theme of their advertisements and internet advertising. Along with these sports, Draftkings is also known for betting in some other sports like cricket, tennis, and so on. So if you want to play fantasy sports betting Draftkings can be the one-stop solution for you.
What's the deal with DraftKings?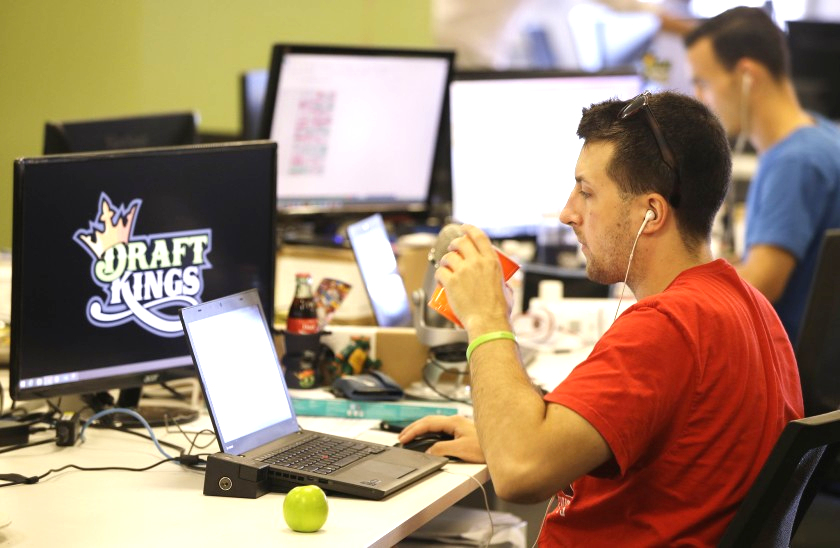 Competitions in conventional season-long fantasy sports build a roster of players to represent their virtual team. They then receive points if their teammates achieve a goal in real-world sports, such as hitting a home run, catching a pass, or scoring points. The player with the most points from their fantasy league wins at the end of the season.
DraftKings compresses the time frame of traditional season-long fantasy sports. Rather than selecting a team for the whole season, you can build a team based on a single day's baseball games, for example. A winner of the fantasy sports match is announced after all games on that day, and players are free to join new tournaments and form new teams the next day.
On DraftKings, this means that there are hundreds to thousands of different daily fantasy tournaments to participate in at any given time. Players can play several games on the same day, each with its fantasy roster, or spread their games through different sports.
There are also a variety of content types to choose from. Some matches, for example, are part of tournaments, while others payout to the top half of the playing field, and even others are head-to-head competitions.
Also, for the majority of competitions on the website, DraftKings provides cash prizes. Some competitions have variable payouts that are determined by the number of participants and their final scores. Others, particularly platform-wide contests with no limit on the number of participants, offer definite prize payouts in the millions of dollars.
Is there a cost to enter DraftKings?
On DraftKings, the bulk of daily fantasy sports contests have an entry fee. It may, however, be very low — in many situations, forming a team and competing costs less than $1. The entry fees for major tournaments with fixed prize payouts are likely to be higher. On DraftKings, the biggest tournaments require antes of up to $10,000.
On the other hand, DraftKings has a range of free-to-enter competitions. Many of these are geared toward newcomers, allowing you to test out the platform and get a feel for daily fantasy sports without taking any risks. Surprisingly, several DraftKings free-to-enter competitions give cash prizes to the winners.
Prizes on DraftKings range from hundreds of thousands of dollars to millions of dollars. However, a fast Google search shows a lot of conflicting views on the topic.